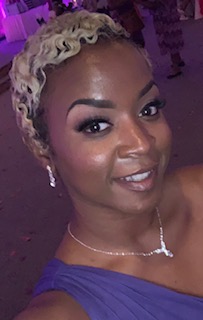 CTE Health Science
Ms. Santana Tolbert
Greetings!

I joined the Hawks in 2019, as a teacher at Red Oak High. I teach Principles of Health and Medical Terminology.

I am pleased to have your student in my class. Looking forward to a fun and exciting year.

Please contact me via email to set up an appointment time during school hours.

Learn more about CTE Health Science by visiting my Canvas website.
My class schedule is the following:

1st period Medical Terminology
2nd period Medical Terminology
3rd period Principles of Health Science
4th period Principles of Health Science
5th period: Medical Terminology
6th period: Medical Terminology
7th period: Principles of Health Science
8th period: PLC Period