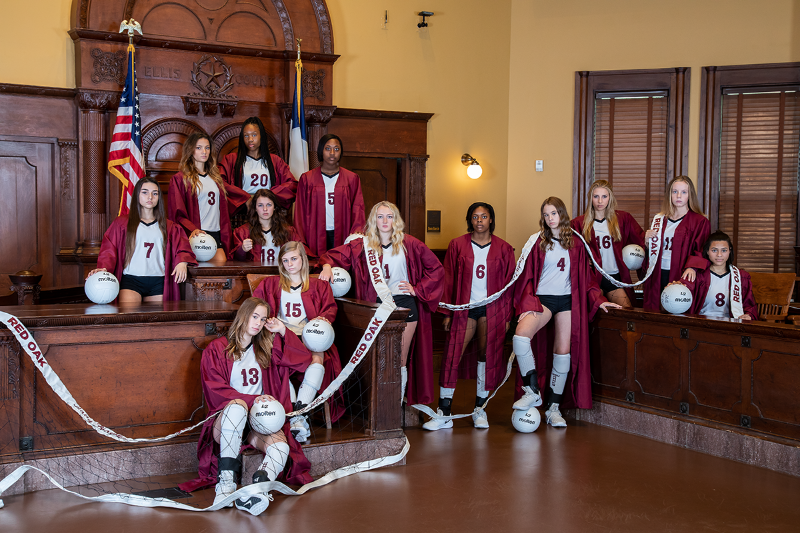 Phone:
Email:
Degrees and Certifications:
Porter, Ronda

Coach Porter is a 1985 graduate of West High School in West, Texas. In 1992 she completed her Bachelor of Science Degree at McMurry University in Abilene, Texas. This is her 26th year in public education and she is beginning her 21th year at Red Oak High School. During the 20 previous years she has coached the Freshman Volleyball team for eight years. Her freshman teams won the District Championship four times and finished as the runner-up four times. She has also coached the Lady Hawks J.V. team twice and both seasons her team captured the District Championship. In her last season before becoming the head coach, Coach Porter was the varsity assistant. Since being named the Head Coach she has lead the Lady Hawks to the playoffs in all but two seasons; Regional Finals in 2009 and 2010, the Regional Semi-finals in 2011 and 2017, the Regional Quarter-finals in 2012, 2013 and 2016; she looks forward to continuing the playoff run this coming season.


Coach Porter began teaching and coaching at Fairway Middle School in Killeen, Texas. She taught life-earth science and coached volleyball and track. Since that time she has acquired a wide variety of coaching and teaching experience. As the head coach, she led the Coolidge Lady Yellowjackets to the regional semi-finals in volleyball and a District Championship in track. During the past twenty-five years she has also coached basketball, softball and soccer. Her teaching experience includes physical education, health, life-earth science and biology.
Coach Porter has been involved with volleyball for the past 38 years, first playing on the West High School volleyball team and competing at the state tournament in 1984. She continued her athletic career while attending McMurry University and running track. She went on to coach at the junior high and high school levels, as well as, coaching USAV club teams.

Coach Porter enjoys all sports and spending time with her family and friends. She has a daughter, Hunter, who is the current volleyball coach at Iowa Lakes Community College in Esterville, IA. and a son, Brendyn, who is attending Howard Payne University in Brownwood, Texas while continuing to work on a career in the music industry.