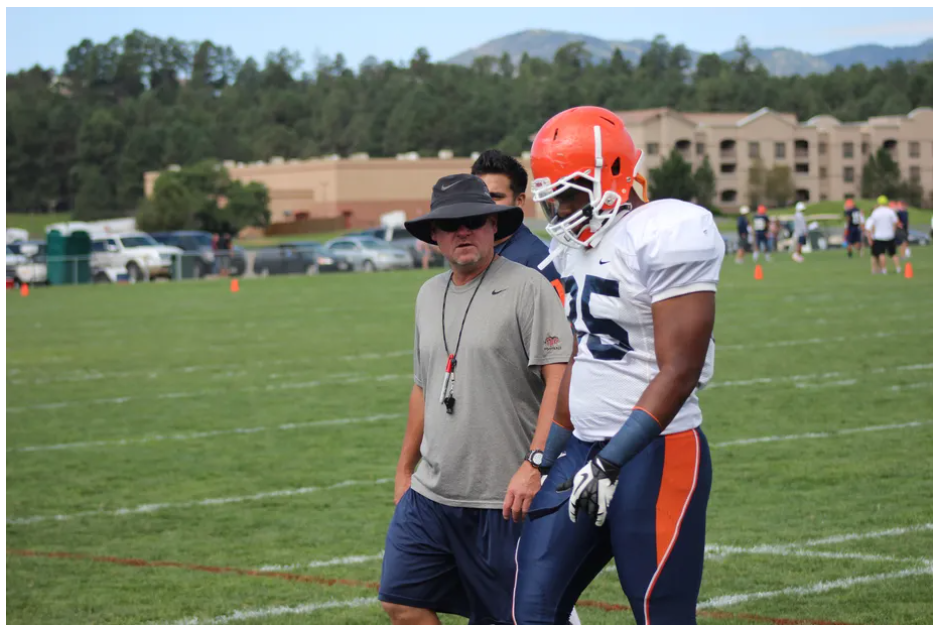 Phone: 972-617-0066
Email:
Degrees and Certifications:
Bachelors in Multi-Disciplinary Minor in Women in Film
Trey Brown

5th Period Conference: 12:50-1:45

Hello, my name is Trey Brown, also known as Coach Brown. I am an 8th grade history teacher and also part of the middle school coaching staff here at Red Oak junior high. I grew up here in Texas and attended Lancaster High school in the class of 2011. From there, I went off to play collegiate football for the University of Texas at El Paso. There I also obtained my bachelors for general studies. Life along the way has taught me discipline, adversity and how to be a leader. It also taught me the most important skill of them all, and that is that we as a society need to take a deeper interest in looking after and teaching the younger generation before us. That is why I choose this amazing career path to have a major impact on the children of our future.