Meet the Principal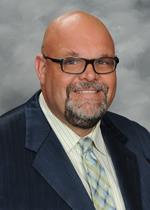 Phone: 972-617-0066
Email:
Degrees and Certifications:
Rob Waller

Principal
Red Oak Middle School

ROMS Families,

Welcome to the 2023 - 2024 school year. We cannot tell you how excited we are to be joining you on your child's educational journey. Here at ROMS, we truly feel that we are your partners in education and take that responsibility very seriously.

For this school year, along with the 4 Talons of the Hawk, we are using the acroynm R.O.M.S. to guide everything we do. R.O.M.S. stands for:

Respect Always

Overall Obedience

Mutal Accountability

Safety and Service

We want everyone that is part of the Red Oak Middle School Learning Community to live by these principles. If we can respect each other, follow the rules and guidelines set forth by the district/campus, hold each other mutually accountable and always remember to keep each other safe emotionally and physically, then this will be the best year yet.

As we walk this journey together this year, please don't hesitate to reach out to your child's teachers, the school counselor or our administrative team. To quote a great champion of students, Flip Flippen, "Our goal is your success!"

Rob Waller
Principal, ROMS

Bio
Rob Waller's teaching career began in 1997. He has served as a teacher, coach, assistant principal and principal during his career. In the spring of 2015, he was given the distinct honor of being the first principal at Russell P. Schupmann Elementary here in Red Oak. He held that role for four years before agreeing to move to the ROMS. Mr. Waller's wife, Becky, is an employee of ROISD and two of his children attend Red Oak schools. Mr. Waller holds a Bachelor's Degree from York College in Nebraska and a Master's Degree in Educational Leadership from Dallas Baptist University.