Meet the Principal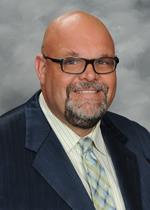 Phone: 972-617-2685
Email:
Degrees and Certifications:
Rob Waller

Welcome to Russell P. Schupmann Elementary!!!!

We are excited about the 2018-2019 school year. Our theme this year is " Oh the Places You'll Go". I can't wait to see where our partnership takes us. As you will soon find out, Red Oak ISD is a Certified Energy Bus School District. We are excited for the ride of our lives.

I consider it an honor and privilege to be the principal of RPS!!! Mr. Schupmann played such an integral role in ROISD for many years. He has set the bar very high for the way we should represent our school. Our goal is to take his love of learning, students, and this community, along with the high expectations he had for himself and others, and to weave those into the fabric of who we are at RPS every day!!!!!

Our goal is your student success and, as partners in your child's education, we will strive for that every day. Please let me know what I can do for you!

Principal Bio

Rob Waller's teaching career began in 1997. He has served as a teacher, coach, assistant principal and principal during his career. Mr. Waller holds a Bachelor's Degree from York College in Nebraska and a Master's Degree in Educational Leadership from Dallas Baptist University.