NOTICE
(updated 2/22/18)
Due to weather concerns, the Ritter Carter Relays have been postponed. The tentative make-up date is Saturday, February 24, 2018 beginning at 11:00 a.m. More information to come.
Both the White Team Tournament in Ennis and the Maroon Team Tournament in Waxahachie have been canceled for this weekend.
The varsity softball tournament scheduled at Southlake for this weekend has been canceled.
Please check in daily for updates to the schedule this week- as rain is expected throughout the week. Games that are canceled will be posted on the Athletic website and the Athletic calendar.
Weekly Schedule
Mon 2-19
Tues 2-20
GSCCR @ Waxahachie

VAR @ 6pm/JV to follow

BSCCR @ RO vs Waxahachie

VAR @ 6pm/JV to follow




9th game caneceld)

SFTBALL @ RO vs Hillsboro V/VAR 5:30pm/7pm

BASEBALL @ Forney White/Maroon 4:30pm/6:30pm
Wed 2-21
Thur 2-22
SFTBALL @ Southlake Tourn VAR TBD

BASEBALL @ Argyle Tourn. VAR 2pm/4:30pm

BASEBALL @ Waxahachie Tourn MAROON TBD

BASEBALL @ Ennis Tourn. WHITE TBD

HS TRACK @ RO- Ritter Carter Relays 4pm

(postponed)
HS TENNIS @ Ennis JV 8am
PWRLFT @ Burleson VAR/BOYS 4:30pm
Fri 2-23
BSCCR @ LakeRidge VAR/JV 6pm/7:30pm

GSCCR @ RO vs LakeRidge JV/VAR 5:30pm/6:30pm

SFTBALL @ Southlake Tourn VAR TBD

BASEBALL @ Argyle Tourn VAR 4:30pm/7pm

BASEBALL @ Waxahachie Tourn MAROON TBD

BASEBALL @ Ennis Tourn. WHITE TBD

HS TENNIS @ Ennis Tourn VAR 8am
Sat 2-24
*Highlighted events indicate home games
Go to SCHOOL SPORTS & click on the individual sport's page.
---
National Signing Day
The spring national signing day was Wednesday, February 7, 2018. Seven Red Oak High School student athletes signed with their prospective colleges and universities.
Keyeria Tyeskie, Iowa Lakes Community College – volleyball

Sarah Stanford, East Texas Baptist University - Cheerleading

Savannah De La Rosa, Hill College - girls' soccer

Maliyah Mendoza, West Texas A&M University - girls' soccer

Talliyah Grant, Southwestern Assemblies of God University - softball

Darrien Crowe, Texas College - football

Wren Hampton, Dallas Christian College – baseball
"We are extremely proud of the hard work and dedication these students have put in during their high school career, and excited to see what they will accomplish in the future," says ROHS Athletic Director Chris Anderson.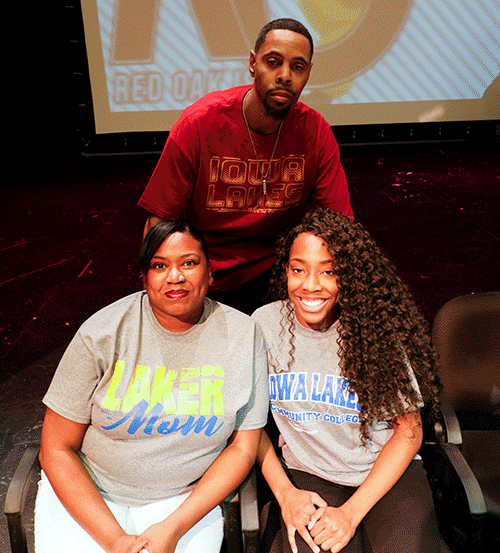 ---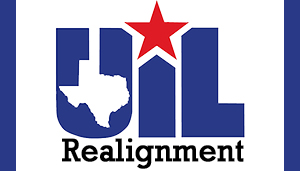 UIL Realignment
The Biennial UIL reclassification and realignment has been released. The new alignments for football, basketball and volleyball are listed below. For more info, visit UIL Realignment website.
2018 – 2020 Football District Alignment
5A Region 2 District 6
Dallas Adamson

Dallas Conrad

Dallas Jefferson

Dallas Kimball

Dallas Seagoville

Dallas South Oak Cliff

Dallas Spruce

Red Oak
2018 – 2019 Volleyball & Basketball District Alignment
5A Region 2 District 14
Cleburne

Corsicana

Ennis

Joshua

Midlothian

Red Oak

Waco University
---
ROISD names Head Football Coach
Red Oak ISD has named Chris Ross as head football coach/campus athletic coordinator.
Red Oak ISD Athletic Director Chris Anderson stated, "We are very excited to bring Chris Ross to ROISD. Coach Ross brings a wealth of knowledge to our school district with his years of experience as a head football coach with numerous successful seasons, district championships, and playoff teams. He has done an outstanding job at his previous schools as a campus leader working to create a culture of hard work, discipline and accountability among the student athletes and coaches under his care. His ability to lead and motivate students, his work ethic and his knowledge of the game makes Coach Ross an outstanding addition to the Red Oak football program."
Ross joins Red Oak ISD after serving as the director of program development at Boise State since 2016. His responsibilities included working with the coaching staff while also focusing on recruiting and player development.
"Red Oak ISD is thrilled to welcome Chris Ross to our team. Coach Ross is highly respected across the State of Texas and nationally. To have someone who has seen success through state championships and being a conference champion at a top 25 NCAA Division I program is incredible. Coach Ross brings a "winners mindset" to Red Oak in every sense of the word, on and off the field. Coach Ross is a great addition to not only our football program, but the department, campus and community as a whole," said Red Oak ISD Superintendent Dr. Mike Goddard.
---