Child Find
The Special Education Program in Red Oak Id is ready and anxious to serve all eligible students. All children with disabilities residing in the State, regardless of the severity of their disabilities, and who are in need of special education and related services, must be identified, located, and evaluated.
Red Oak Id is committed to providing quality special education services to every child with a disability who resides in our district or who attends a private or home school in our district. If you have a child age 3 through 21 and suspect your child has a development delay or disability, or, if you have a child age birth through 21 and suspect your child has a hearing impairment, please contact the Red Oak ISD Department of Special Education. We will work with you in determining if your child meets federal and state guidelines as a child with a disability. If your child is determined to be a child with a disability, we will work with you in developing appropriate special education services designed to meet your child's educational needs. All our services are available free of charge.
Special services are available to eligible infants, children and young adults identified with a disability who may be experiencing difficulties in one or more of the following areas:
*Auditory Impairment * Autism * Deaf-Blindness * Emotional Disturbance * Intellectual Disability * Other Health Impairment * Orthopedic Impairment * Specific Learning Disability * Speech or Language Impairment * Traumatic Brain Injury * Visual Impairment
For more information call the Red Oak Id Department of Special Education at 972-617-5895. If you have or know a young child who displays a significant cognitive, motor or language delay, or who has a severe medical problem, call the Special Education office at 972-617-5895.
---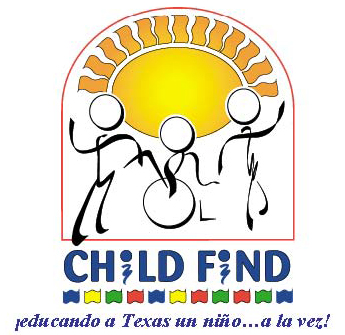 Si usted so specha que un infante, un niño o un joven tienen un lento desarrollo en su aprendizaje, o un impedimento, su distrito escolar puede ayudarlo, abriendo oportunidades para darle un futuro mejor. Estos servicios son gratuitos y son brindados a todas las personas de 3 a 21 años de edad (y para los recién nacidos con discapacidades auditivos y/o visuales) sin tomar en cuenta la severidad del impedimento.
Estos servicios son particularmente brindados a los infantes, niños y jóvenes que han sido diagnosticados con algún impedimento teniendo dificultades en una o más de las siguientes áreas:
* Autismo * Disfunción de Lenguaje * Impedimento Visual * Impedimentos de Salud * Impedimentos Físicos * Inestabilidad Emacional * Lesión Cerebral Traumática * Problemas de Aprendizaje * Discapacidad Intelectual * Sordera a Problema de Audición * Sordo Ciego
LLAME A SU ESCUELA LOCAL PARA MAS INFORMACION.