Bond
Projects

FAQs

Finance

Informational
Meetings


Videos

Voting
Information

BOND FACTS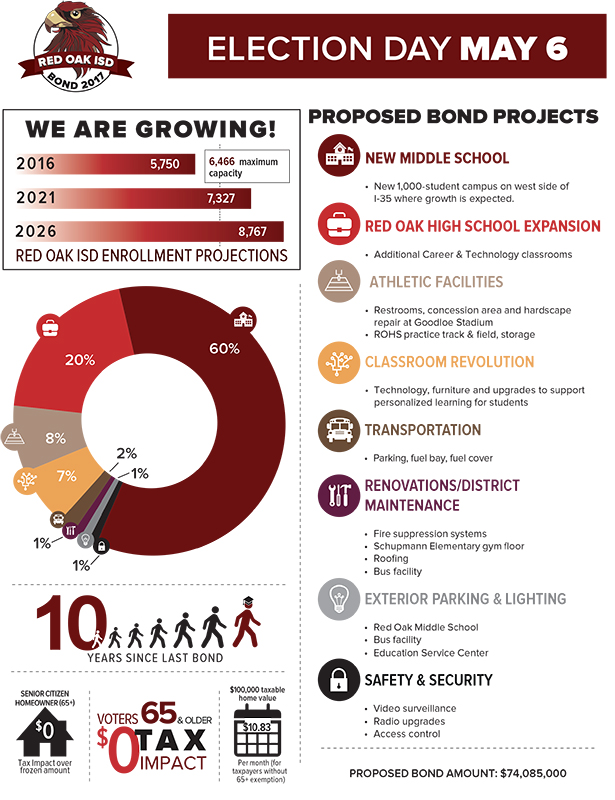 ---
The Red Oak Independent School District Board of Trustees voted to approve a $74,085,000 bond referendum to be included in the May 2017 election during a special meeting Feb. 13. The $74,085,000 proposition would accommodate growth with a 2nd Red Oak Middle School and expanded Red Oak High School.
"Our district is growing. We are expecting our enrollment to grow to more than 8,700 students in the next 10 years, so we are trying to plan for that growth," said Board President Henry Lozano.
The chart below shows the enrollment projections, along with the district's maximum capacity with its current facilities.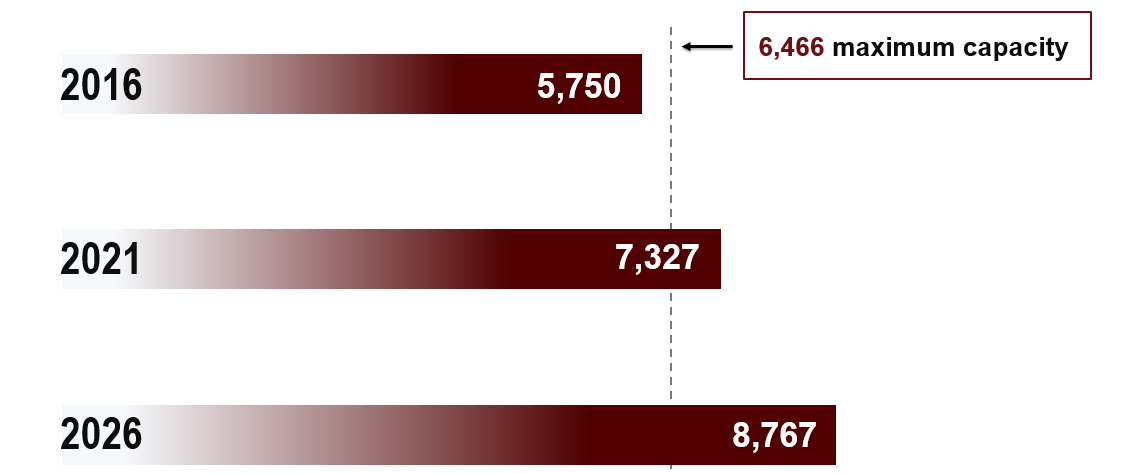 In the fall of 2016, the board of trustees appointed a Growth Management Committee to study the district's future needs. Sixty committee members were invited to serve, and 51 regularly attended seven evening meetings that ran from Oct. 4, 2016 to Jan. 9, 2017. All the presentations were organized and posted on the district's website in order to keep the public informed every step of the way.
"Red Oak Middle School is over its student capacity currently, and enrollment projections point to the need for a second middle school on the district's west side," Lozano said. "That's what our Growth Management Committee is recommending, and after studying the facts, we agree with such recommendation. The new middle school represents approximately 60 percent of the bond issue funding and is the biggest item in the bond proposal."
In addition to a new middle school, the bond package includes:
Expansion of Red Oak High School to add Career & Technology (CTE) classrooms and to allow the current CTE classrooms to be used as traditional classrooms

Additional restrooms and new concession area at Goodloe Stadium

Technology, furniture and upgrades to support personalized learning for students (Classroom Revolution)

Parking, renovations, a fuel bay and fuel cover at the Transportation Center

Renovated gym floor at Schupmann Elementary

Roofing and fire suppression systems

Exterior parking and lighting upgrades at Red Oak Middle School, bus facility and Education Service Center

Upgraded safety and security features, including video surveillance, radio upgrades and access control

Upgrades to fire, safety and security systems
Here is a graphic representation of the bond proposal that will go to the voters May 6: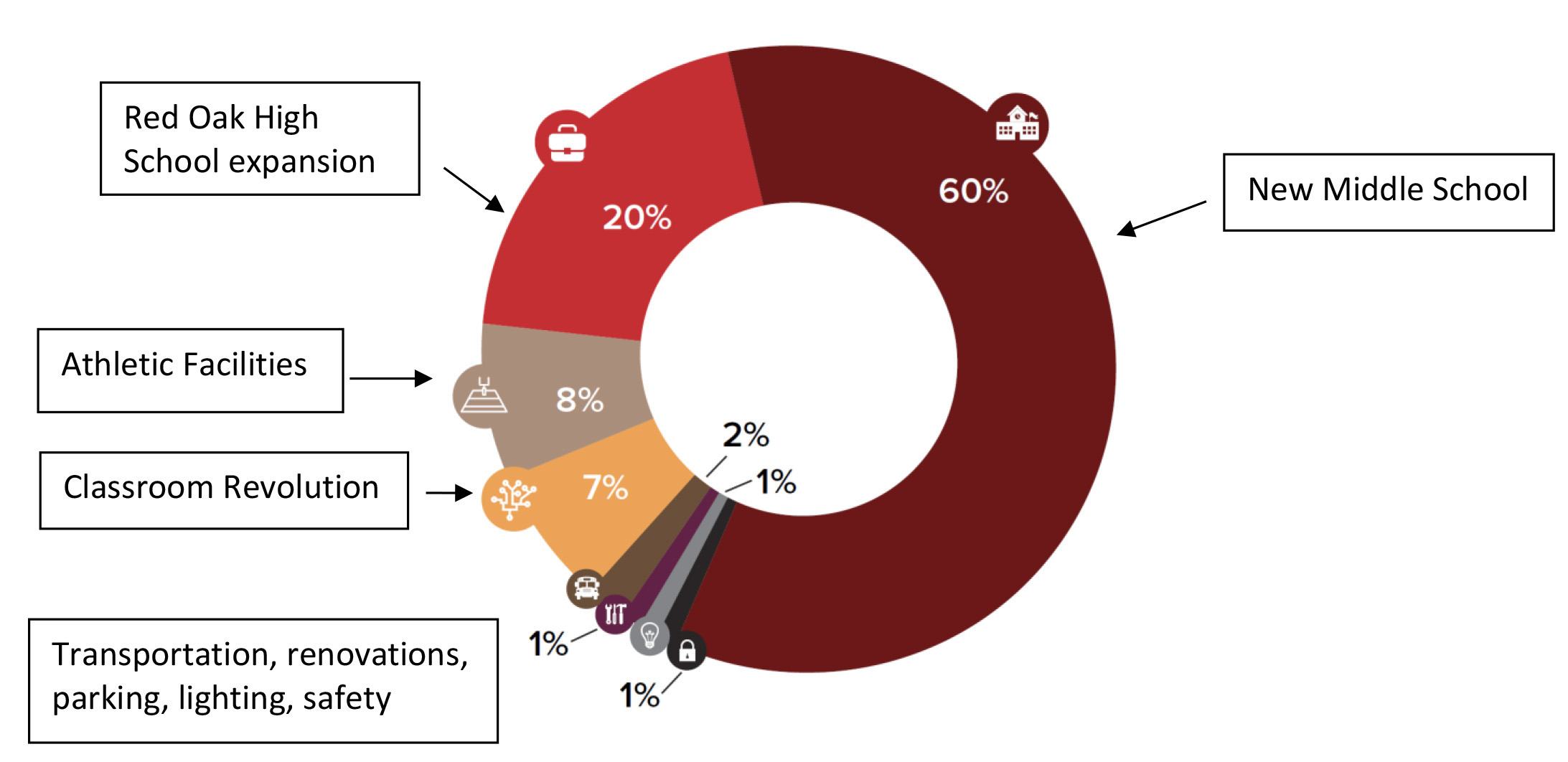 If the bond passes, ROISD taxpayers would see an approximate $10.83 per month increase in property taxes for a home valued at $100,000. Citizens who are 65 and older would not be impacted, provided they file for an over-65 exemption.
Here are some key dates regarding the upcoming election:
| | |
| --- | --- |
| April 6, 2017 | Last day to register to vote |
| April 24-May 2 | Early voting |
| April 25 | Last day to apply for ballot by mail |
| May 6 | Election day |