NOTICE

Here is the 411 on the soccer playoff games.
Boys Soccer Bi-District Playoff
Thursday, March 29th- vs. Burleson HS @ 8pm @ Mansfield- RL Anderson Stadium
Girls Soccer Bi-District Playoff
Thursday, March 29th – vs Joshua HS @ 6:30pm @ Cedar Hill HS

Weekly Schedule

Mon 3-19
Tue 3-20
B SOCCER @ RO vs Timberview- 9th/JV/V, 4:30pm/6pm/7:30pm

G SOCCER @ Timberview – JV/V, 6pm/7:30pm
SOFTBALL @ Lancaster – JV/V, 5:15pm/7pm

BASEBALL @ RO vs Waxahachie – V, 7pm
Wed 3-21
Thurs 3-22
SOFTBALL @ Grand Prairie Tourn – JV- Times: TBD
ROMS Track @ Ennis – Boys/Girls Times: 4:30pm
Fri 3-23
Sat 3-24
SOFTBALL @ Grand Prairie Tourn – JV Times TBD

BASEBALL @ Duncanville vs Jesuit – V, 1pm (new location)

BASEBALL @ RO vs Jesuit – White/Maroon, 11am/1:30pm

GOLF @ Grand Prairie 1:30pm
*Highlighted events indicate home games
Go to SCHOOL SPORTS & click on the individual sport's page.

---
Red Oak Track & Field
Hawk/Lady Hawk of the Week

The Red Oak Track & Field program has a weekly honor known as the Hawk/Lady Hawk of the Week. This honor does not necessarily go to the fastest runner nor the furthest distance for a track meet, but to someone who exemplified the #4Talons and rose to the challenge by truly showing others what it is to be a Red Oak Hawk.

Clay Jones Relays (Mar. 3)


We have the joy of also recognizing Danielle Sauls. Despite her sore knee, she showed true #grit on her leg of the V4x400 and helped bring home the silver by holding off a North Forney charge on the last 100m. Please give her a hand!

After a runner wasn't able to compete in the JV 200M, Marcus Badget willingness to compete & support his team, all while nursing a sore hamstring, led to his nomination as Hawk of the Week. He went ahead and got first place medal while he was at it.
Jerry B. Griffin Invitational (Feb. 17)

Hawk of the Week from the Jerry B. Griffin Invitaional is Moises Secareno. His hard work and dedication to improving led to him being named this meet's Hawk of the Week. Please join us in congratulating him!
---
National Signing Day
The spring national signing day was Wednesday, February 7, 2018. Seven Red Oak High School student athletes signed with their prospective colleges and universities.
Keyeria Tyeskie, Iowa Lakes Community College – volleyball

Sarah Stanford, East Texas Baptist University - Cheerleading

Savannah De La Rosa, Hill College - girls' soccer

Maliyah Mendoza, West Texas A&M University - girls' soccer

Talliyah Grant, Southwestern Assemblies of God University - softball

Darrien Crowe, Texas College - football

Wren Hampton, Dallas Christian College – baseball
"We are extremely proud of the hard work and dedication these students have put in during their high school career, and excited to see what they will accomplish in the future," says ROHS Athletic Director Chris Anderson.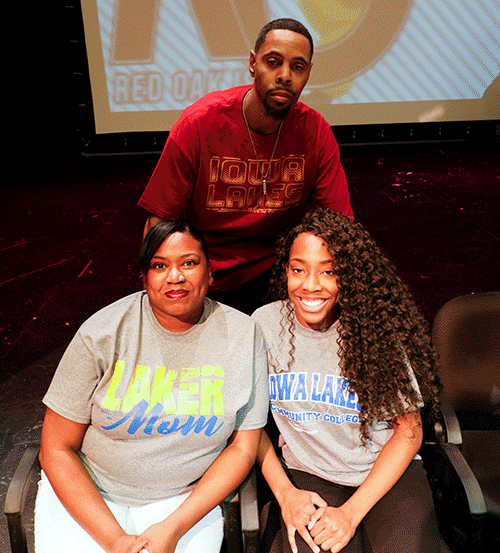 ---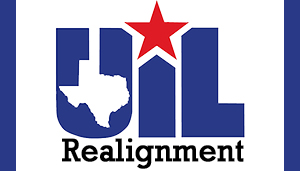 UIL Realignment
The Biennial UIL reclassification and realignment has been released. The new alignments for football, basketball and volleyball are listed below. For more info, visit UIL Realignment website.
2018 – 2020 Football District Alignment
5A Region 2 District 6
Dallas Adamson

Dallas Conrad

Dallas Jefferson

Dallas Kimball

Dallas Seagoville

Dallas South Oak Cliff

Dallas Spruce

Red Oak
2018 – 2019 Volleyball & Basketball District Alignment
5A Region 2 District 14
Cleburne

Corsicana

Ennis

Joshua

Midlothian

Red Oak

Waco University
---