Weekly Schedule

Tue 4-24
Wed 4-25
Thurs 4-26
SOFTBALL PLAYOFF Game 1 @ Grandbury- VAR- 7pm
Fri 4-27
BASEBALL @ RO vs Legacy- Maroon/White- 5pm/7pm

BASEBALL @ Legacy- VAR- 7pm

SOFTBALL PLAYOFF GAME 2 @ RO vs Granbury- 5:30pm

SOFTBALL PLAYOFF GAME 3 (if needed) 30 mins following 5:30pm game

HS TRACK: REGIONAL MEET @ UT Arlington- Times TBD
Sat 4-28
HS TRACK: REGIONAL MEET @ UT Arlington – Times TBD
*Highlighted events indicate home games
Go to SCHOOL SPORTS & click on the individual sport's page.

---
Softball Team advances to Bi-District Playoffs

Congratulations to the Lady Hawks Softball team for advancing to the Bi-District Playoffs!

Game 1: Thursday, April 26 @ 7:00 PM in Grandbury

Game 2: Friday, April 27 @ 5:30 PM in Red Oak

Game 3 (if needed): Follows game 2 in Red Oak

Tickets: Adults $5, Students $3

---

Tennis is State-Bound!
Please congratulate Jered Wilson on his 2nd place finish at the regional tournament. He will represent Red Oak May 17-18 in the State Tournament in College Station.
GO HAWKS!
---
Hawk Nation,
Your Lady Hawk softball team played an amazing game Tuesday night to beat Midlothian 9-8 and secure a playoff spot. Click on the link below to see details about playoff shirts.
Download the 2018 Lady Hawk Softball Playoff Shirt Order.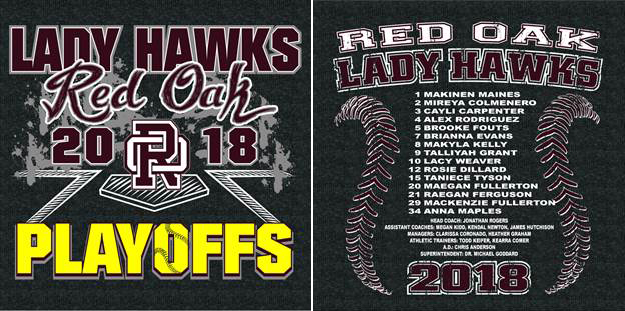 ---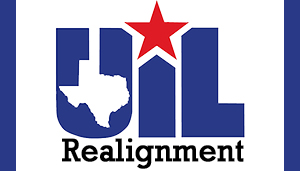 UIL Realignment
The Biennial UIL reclassification and realignment has been released. The new alignments for football, basketball and volleyball are listed below. For more info, visit UIL Realignment website.
2018 – 2020 Football District Alignment
5A Region 2 District 6
Dallas Adamson

Dallas Conrad

Dallas Jefferson

Dallas Kimball

Dallas Seagoville

Dallas South Oak Cliff

Dallas Spruce

Red Oak
2018 – 2019 Volleyball & Basketball District Alignment
5A Region 2 District 14
Cleburne

Corsicana

Ennis

Joshua

Midlothian

Red Oak

Waco University
---