---
Jason Sasser named varsity boys basketball coach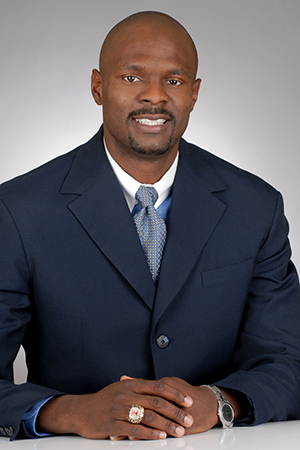 Red Oak ISD has named former professional basketball player Jason Sasser as head boys varsity basketball coach.
Sasser joins Red Oak ISD after serving as assistant basketball coach at Cedar Hill High School, where he also taught business. He brings many years of experience as an athlete and a coach who strongly believes in character development.
"We are very excited to have Coach Sasser heading up the basketball program at ROISD," said Red Oak ISD Athletic Director Pat Brady. "He brings a wealth of basketball knowledge and experience and will continue to help build character in our kids."
"I believe that Red Oak High School basketball is destined for greatness," Sasser said. "Red Oak High School has what I consider the full package. The academics in Red Oak ISD are stellar. The basketball and training facilities are phenomenal, and the city is a great place to live. My job is to come in and develop the kids at every level for the game of basketball and, most importantly, for the game of life. Once you develop character, fundamentals, mental toughness, and skill sets, winning will always take care of itself."
Sasser has more than 13 years of experience as a professional athlete, playing small forward for the Dallas Mavericks, San Antonio Spurs, and Vancouver (Memphis) Grizzlies. He was the 41st pick of the Sacramento Kings in the 1996 NBA draft. In addition, he played for several CBA and international teams. He was a standout player for Texas Tech University, where he won several awards, including Newcomer of the Year and Southwest Conference Player of the Year. In 2007, he was inducted into the Texas Tech Hall of Fame. In 2011, he was inducted into the Texas Black Sports Hall of Fame.
Sasser grew up in Dallas, where he played basketball at Kimball High School and was among the players who earned the 1990 Texas 5A Basketball Championship. In 1992, he was named Dallas/Fort Worth Player of the Year and Mr. Basketball for the State of Texas.
In addition to serving as varsity basketball coach, Sasser will work with sixth-, seventh- and eighth-grade basketball players at Red Oak Middle School.