Eastridge Elementary
Welcome Eastridge Elementary Families
It's time to get EXCITED! Eastridge Elementary launches its new school year and the PTA welcomes all new and returning Eastridge families. Join the PTA to enrich the educational experience of our students, to provide financial advice to administration and to assist in school activities. Success at Eastridge requires dedicated teachers and parents working together to benefit our students. When the entire school community comes together to support our school, Eastridge succeeds.
Involved parents are the most visible role models for their children. Consider investing your time and energy for your child's benefit. Join the PTA today and together we'll make Eastridge a better place for your child's education.
Eastridge PTA, in partnership with faculty, staff and the community, works to create a safe, nurturing and healthy learning environment at Eastridge Elementary for its students to excel and develop confidence in themselves.
Thank you,
Audrey
Audrey Smith
President, Eastridge Elementary PTA
469-226-2788
audrey_taylor49@yahoo.com
---
Membership
To join, please fill out the MEMBERSHIP FORM and return it to the school office with payment in sealed envelope marked "EASTRIDGE ELEMENTARY PTA MEMBERSHIP." Please make checks payable to "Eastridge Elementary PTA"
Or sign up online by clicking button below.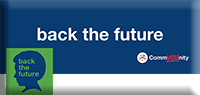 For membership information, please contact Audrey Smith at 469-226-2788 or audrey_taylor49@yahoo.com.
---
Stay Connected
For information about upcoming events and meetings, visit Eastridge Elementary PTA Facebook page: