Welcome to Shields Elementary!
As the PTA President, I would like to take this opportunity to welcome all of you to the 2016-2017 school year at Shields Elementary. The purpose of the PTA is to support the faculty, staff, parents, and most especially our students at Shields Elementary. Over the years, the PTA has become one of the strongest voices in the educational process that directly supports our children and school. This year will be no different.
In order to be successful, we know that the support and involvement of the parents of our students, the faculty and staff at Shields Elementary, as well as the business leaders in our community will be of utmost importance. Your first opportunity to show your support will be to become a member of the Shields Elementary School PTA. We encourage each of you to show your commitment by joining. Please be sure to check out our membership incentives.
The second way to show your support will be to participate in the numerous events and programs that we have planned throughout the year. Your participation might be that of a committee member, volunteer, or merely as an attendee. Whatever level of participation you select, your time and involvement will certainly be appreciated.
We in the PTA believe that it is important that we do everything we can to enhance the learning environment of our children as they truly are our future. It will take all of us working together to ensure that this happens.
I look forward to working with you this year.
Thank you,
Tiffanie Williams
Shields Elementary PTA President
dtsptainfo@yahoo.com
---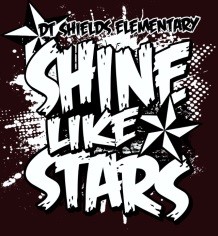 Membersip
Membership fee is $6.50 for an Individual, $13.00 for a Couple, or $4.25 for Texas Honorary Life Members.
To join, please fill out the MEMBERSHIP FORM and return it to the school office with payment in sealed envelope marked "Shields PTA."
For membership information, please contact Yolanda Pitts at dtsptainfo@yahoo.com.
---
Meetings for 2016-2017
Sept. 12: Pep Rally/General PTA Meeting @ 6:30 p.m. in cafeteria
Oct. 18: 1st grade program/General PTA Meeting @ 6:30 p.m. in cafeteria
Nov. 8: Shields Board Meeting in library
Dec. 13: Shields Board Meeting
Jan. 24: 3rd grade program/General PTA Meeting @ 6:30 p.m. in cafeteria
Apr. 18: 5th grade program/General PTA Meeting @ 6:30 p.m. in cafeteria
May 9: Shields Board Meeting
---
Upccoming Events
---
Stay Connected
For information about upcoming events and meetings go to Shields Elementary Facebook page or Twitter account: