2016-2017
General Testing Dates
Student Assessment Services is responsible for all State assessments from grades K-12.
The goals of the student assessment program in ROISD are the following:
To provide data-informed feedback to students so that they can analyze what they have learned and what they still have to learn for a particular course, grade level, or bundle of instruction.





To provide data-informed feedback to parents about the academic progress of their child in our school system.





To provided data-informed feedback to teachers about students' learning so that delivery methods can be enhanced to create more effective teaching and learning.





To provide data-informed feedback to administrators and the Curriculum/Instruction Department regarding the effectiveness of curriculum and curriculum delivery.





To ensure that all required training and best practices are communicated and followed by the district staff during State assessments.
For more information please contact:
Your campus counselor or Nancy Toney at 972-617-2941.
---
Texas Academic Performance Report
The Texas Academic Performance Reports (TAPR) combine details of district and campus academic performance with financial reports and information about staff, programs, and demographics.
TEA Website-Texas Academic Performance Report
Link to TAPR Glossary of Terms (Spanish)
---
Accountability
The Texas Education Agency (TEA) released results from the 2016 STAAR Exams showing that the Red Oak Independent School District and all campuses met state standards and earned a number of Distinctions for superior performance in tested areas.
TEA Website-Accountability Rating System
Explanation of each Performance Rating
Link to Overview of Accountability System (Spanish)
---
School Report Cards
The 2015-2016 School Report Card is now available on the Texas Education Agency website at the link below. The school report card (SRC) combines accountability ratings, data from the Texas Academic Performance Reports (TAPR), and financial information to give a broad view of campus performance. Available for each campus in Texas, the SRC is intended specifically to inform parents and guardians about a school's individual characteristics and its academic performance.
TEA Website-School Report Cards
A glossary of terms used in the school report cards can be found at the link below:
Link to Glossary of Terms (Spanish)
---
STAAR & TELPAS Results Are Available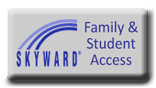 STAAR test scores for students in Grades 3-8 and TELPAS results for the students who tested in March (grades 1-12) are now viewable through the Skyward Family Access Portal, or parents may call the school and request a paper copy to be picked up in the school office.
Click HERE to log in to Skyward Family Access. There you will also find instructions on recovering your password or logging in for the first time.
Ratings for each campus and the district will not be released until next Fall.
---
TEA Parental Portal to Access Student's STAAR Scores
For help to locate and access the TEA website to view your child's STAAR results, download the TEA Parental Portal Presentation.